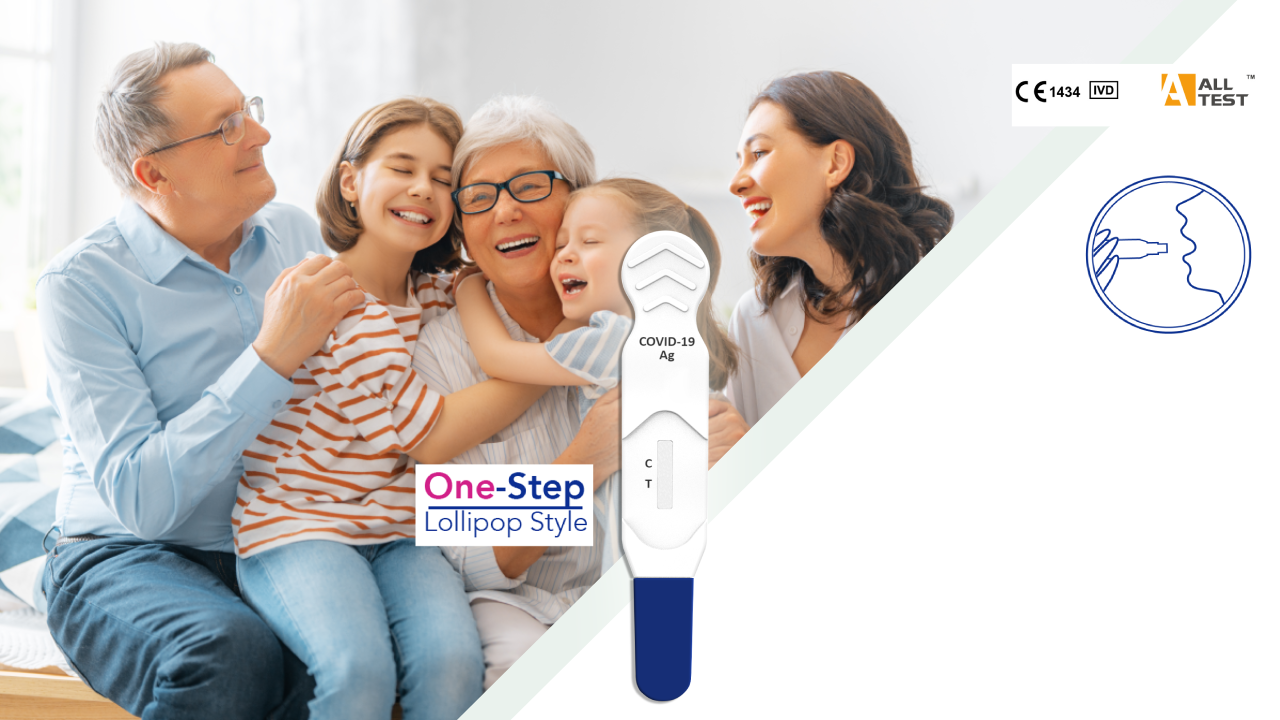 SARS-CoV-2 (Covid-19)
Antigen Rapid Test (Saliva)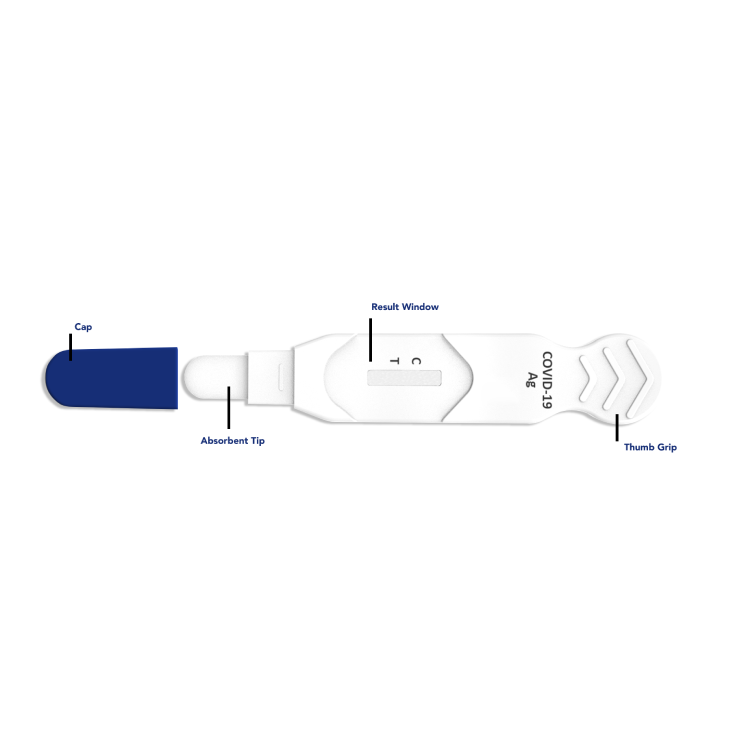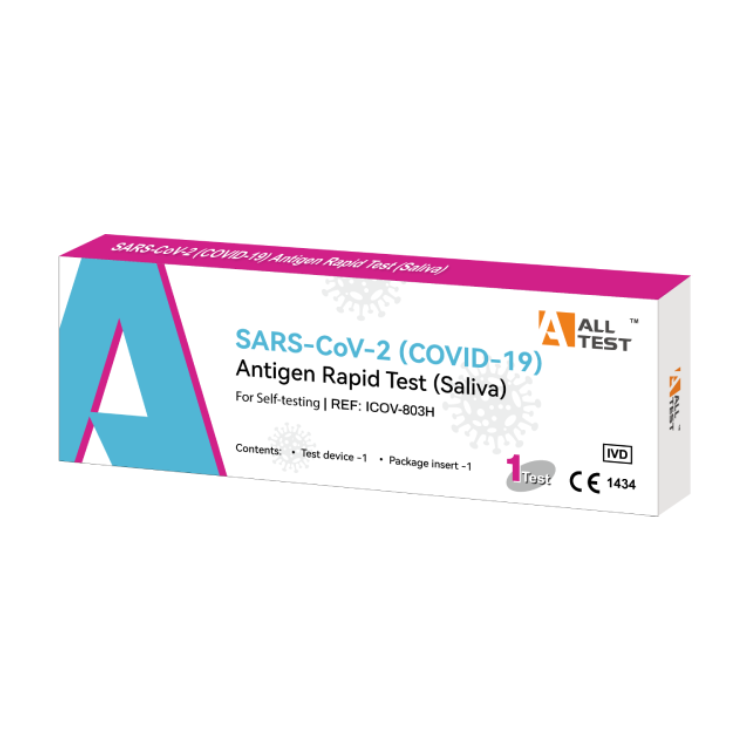 The SARS-CoV-2 (COVID-19) Antigen Rapid Test (Saliva) is a qualitative membrane-based immunoassay for the detection of SARS-CoV-2 Antigens in human saliva specimen.
This test is designed for home use with self-collected saliva samples from symptomatic individuals who are suspected of being infected with SARS-CoV-2.
This assay is intended as an aid to early diagnosis of SARS-CoV-2 infection and provides only a preliminary analytical test result.
Easy Handling
Result in 15 min
99% Accuracy

Intended Use: Detection of Nucleocapsid Protein Antigen
Storage Temperature: 2 – 30°C
Specimen Type: Saliva
Shelf Life: 24 Months
Time to Obtain Result: 15 Mins
Clinical Sensitivity: 99.0%
Clinical Specificity: 99.7%
Accuracy: 99.6%
One device, one step, test has never been so easy!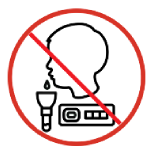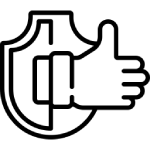 Nothing is More Efficient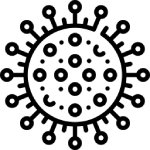 Do not orally ingest anything for at least 10 minutes prior to testing.
Wash or disinfect hands thoroughly
Remove the test device from the sealed foil pouch. Take off device cap.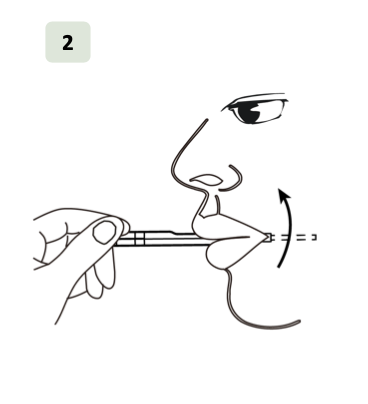 Insert the absorbent wich end into the mouth, actively swab around the gums on both sides of the mouth (10-15 times) to assist saturation.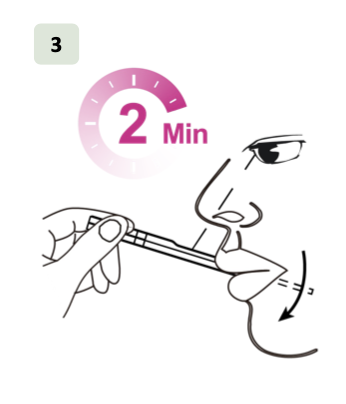 Put the absorbent wick under the tongue to collect saliva until the flow appear in the test window (approximately 2 min).
Take out the device and close the device cap. Place the test device on a flat and level surface.
Read your  test results in 15 minutes. 
Buy test through our partners: